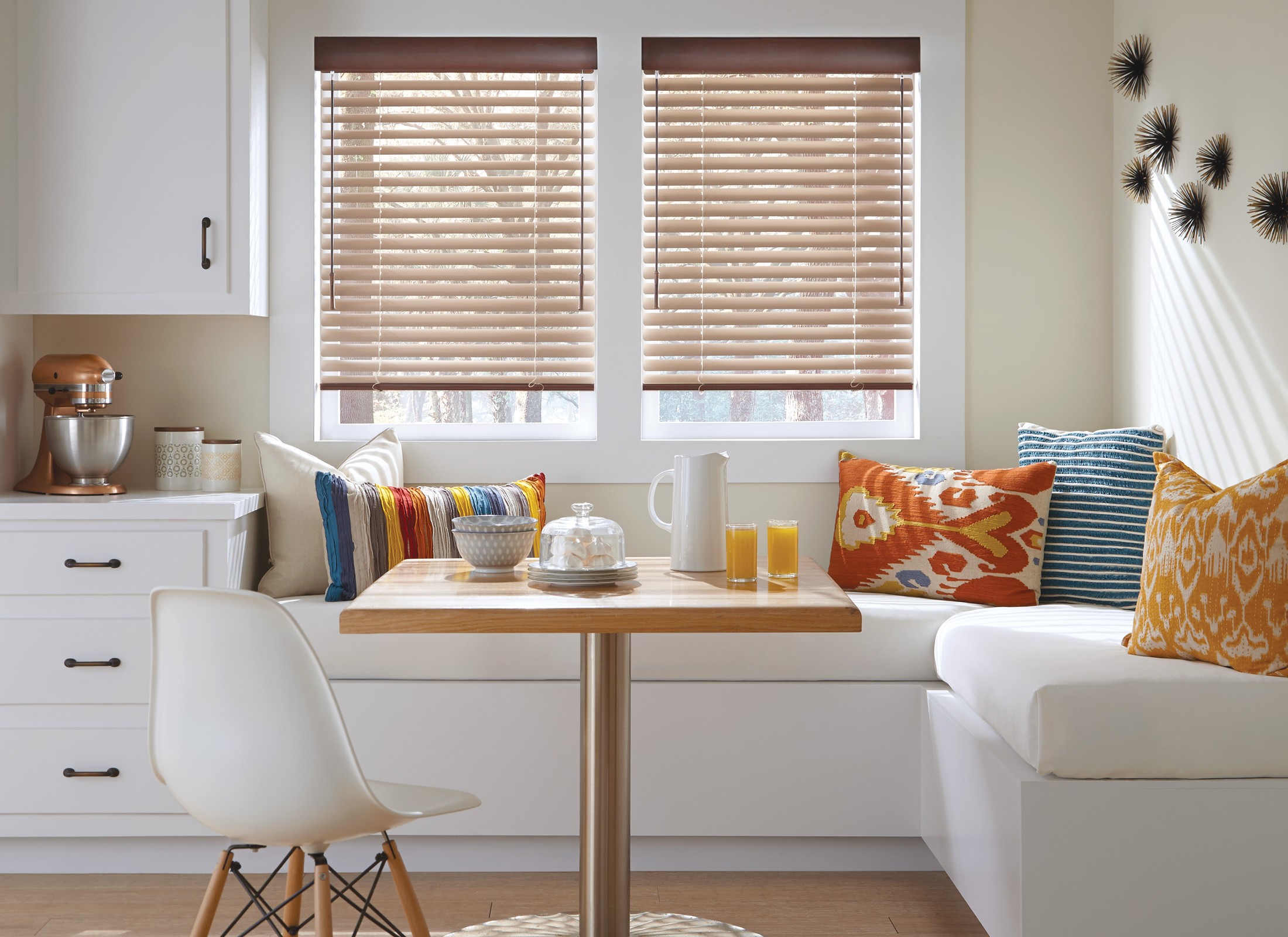 Vancouver Window Covering Showroom Testimonials
When you think of blinds, the first thought that should come to mind is the quality and selection at New Accent Window Fashions.
"This review is long over due as we had our blinds installed in October 2019. Paddi arrived at the house and the minute she walked into our home, I felt her warm beautiful energy. She was so nice, friendly and professional. I knew right then I was going to be ordering our new blinds from New Accent! She measured them up and showed us some materials we had in mind. Minaz was the one that had installed them, he also was very friendly, professional and the job was done in a timely fashion. Our new blinds just finished off our place nicely. We love the remote / app controls for our new blinds. I am absolutely so happy that I had found New Accent Window Fashions. I can't wait to do our upstairs windows. Top Notch service. 10 stars!!!"
– Kelly
"We're so glad to have this opportunity to share our recent and first purchase from New Accent Window Fashions. From the moment we contacted this firm, we were treated like we were their most important customer. Paddi met with us in our home and clearly explained all of our options. We selected the Hunter Douglas product line. Paddi then professionally directed us through the purchase process and provided us with an approximate installation date. On schedule and on time, Karim Minaz installed our purchase masterfully. He then carefully explained in detail, how to use and maintain our purchase. Thank you all for a stress-free experience. This is often rare in business today. We couldn't be more pleased with our entire experience, start to finish."
– Wayne & Debra – White Rock, BC
"I would like to say a little something about working with New Accent Window Fashions but actually that would be tough because there is so much good to say. Nash, Karim, Minaz and Sandra are just a great group to work with. If ever I have a question about one of their products they either know the answer instantly or find the answer quickly for me. As installers they are top notch, they treat my customers with respect and treat their homes as if it were their own. As an Interior Decorator I truly cannot say enough good about the New Accent Team. The variety and quality of their products is vast as well as their knowledge on all products. New Accent Window Fashions will always be my first choice!"
– Cindy Webster
"Efficient work, good quality of the products and services!"
– Cherry Guo from Richmond
"Accent Window is always our first choice! Nash is professional and his team has great service. Our house changed all the blinds to HunterDouglas and it's definitely one of our best decision. Thanks for their great work and would love you recommend to everyone!"
– Sandy Lou from Burnaby
"I'm writing this review in regards to the efforts of Minaz, I have nothing short of impressed and spoiled by the level of customer service received. Minaz is professional, courteous, and always willing to help. After initially meeting him to discuss a single job site, we have since moved on and are now contemplating a fifth! We have also invested a significant amount, this never would have been possible if not for Minaz. I feel spoiled and had to make sure others are made aware :)"
– George Lewis from Vancouver
"Excellent service! Minaz arrived at my house and was able to provide me a quote within days of being contacted. Installation of the blinds and shades was delivered promptly and within a timely manner. Product works like as expected and very high quality."
– Dave D from Surrey
"I have been working with New Accent Window Fashions for many, many years. The family that owns and runs this business are some of the most lovely people I know, and their business practices follow suit. The window coverings they have provided for my company are always of the highest quality. I will always choose New Accent Window Fashions."
– Grapevine Designs
"I just wanted to thank you for steering us in the right direction as our blinds look amazing. Probably my favorite thing in the entire house. Thanks for all your hard work, we are so pleased with your work."
– KV from Langley
"We have had excellent service and many window coverings from this company. They are very experienced and have so many styles and colours to pick from .We have found their prices to be competitive."
– Sandy McKelvie from Surrey
"I have used New Accent on 2 occasions. They replaced all the blinds in my house many years ago and I subsequently called them back to do some valences over the kitchen windows and window coverings beside the front door. Excellent products, excellent service! Nash is very personable and his advice in terms of style and color was much appreciated. I would recommend them to anybody."
– Chris Mack from Vancouver