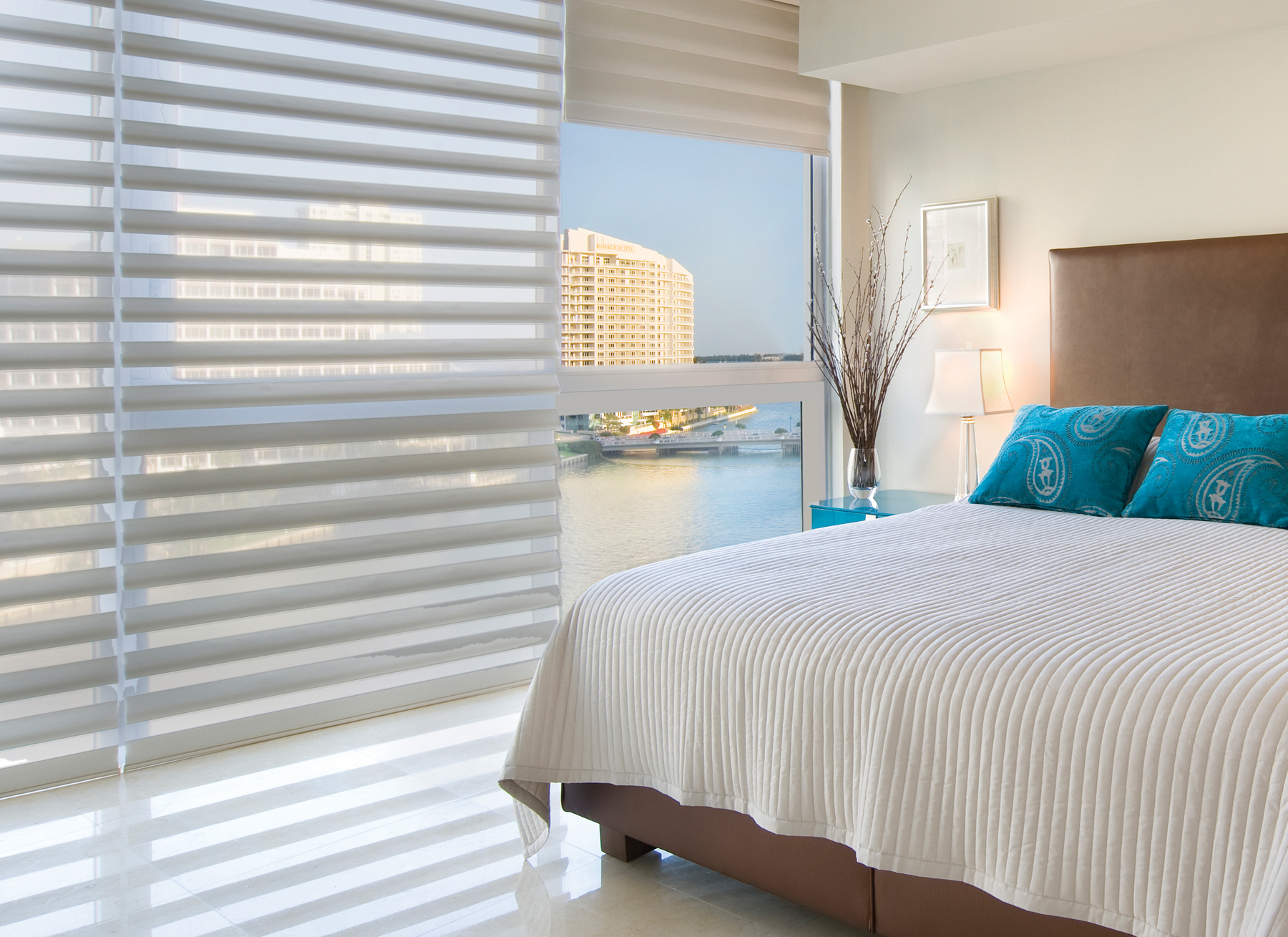 Explore the Alustra Collection in Vancouver
Combining the soft-lighting beauty of the the Silhouette with a separately-operated single roller behind for greater control over incoming light.
The Alustra Collection of shades is made from an exclusive selection of textured front sheers, allowing you to personalize the space you're decorating. The vanes will diffuse incoming sunlight so that daylight is spread evenly throughout the room. The vanes also offer privacy from indoors, allowing you to view through the vanes to the outside. Also provides at least 75% UV protection.
Explore The Alustra Collection in Vancouver